Part Time Jobs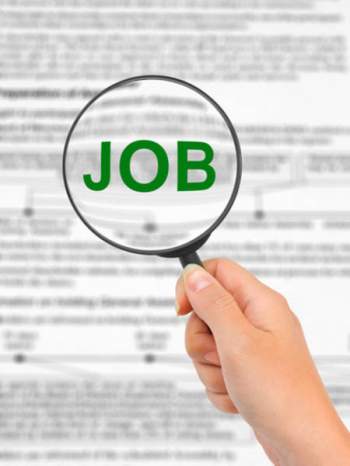 What are Part-Time Jobs?
Part-time jobs are a form of employment that carries fewer work hours per week than a full-time employment. A worker is deemed part-time if they work, on average, fewer than 30 or 35 hours per week. According to the Bureau of Labor Statistics in the United States, part-time jobs include any employment where an individual works between 1 and 35 hours per week. In 2010, approximately 20 million Americans assumed part-time work (approximately two thirds of these employees were women).

Aside from the working hours, the most significant difference between full-time and part-time jobs is the presence of benefits—part-time jobs rarely offer employees health insurance, dental insurance, sick-leave, extended vacation periods or other perks associated with full-time employment. Although part-time jobs do not grant expansive benefits or significant pay (in most arenas), there are a number of reasons as to why someone would accept part-time employment. Because of the relaxed work-schedule, part-time jobs enable students, parents or individuals with other priorities/responsibilities to secure a salary without an overwhelming commitment to the job.

Part-time jobs are typically attached with hourly or daily pay rates; holders of part-time jobs are often paid beyond a normal rate of pay to compensate for the lack of benefits. Typically this loading is offered between 15% and 33.3% above a normal full-time hourly rate—this figure is slightly skewed due to the employee's decreased work week.

Disadvantages to Part-Time jobs:
If you are looking for part-time jobs, understand that this form of employment will be met with the following disadvantages:
• Holders of part-time jobs are not guaranteed affixed working hours (schedules may change weekly)• There is no requirement to be given employment for a specific day or week for part-time jobs—this characteristic makes it difficult to plan your personal schedule. • Part-time jobs offer no guarantee of regular income—this characteristic makes it difficult to appropriately plan and coordinate a budget. • Part-time employees are not provided with the same protections offered in a full-time employment contract. Part-time jobs possess limited dismissal protection • Part-time jobs will not offer paid annual leave, a notice of termination, access to paid public holidays. Part-time jobs have limited access to career-developing, training and access to workplace resources or information

Benefits of Part-Time Jobs:
• Part-time jobs enable an employee to pursuit other interests or endeavors while earning an income• A number of part-time jobs will pay "off the books" in the form of cash.• Part-time jobs enable employees to secure a weekly earning that allows for access to disposable income and budgeting • Typically, part-time jobs provide access to minimum notice requirements concerning redundancies and shift changes or alterations in the worker's hours

Part-Time Jobs vs. Full-Time Jobs:
A full-time job typically requires an employee to work a 40-hour week; a full-time employee operates in conjunction with a contract of employment. Benefits such as annual leave, paid sick leave, holiday pay, health insurance and dental insurance are typically offered with a full-time job. By contrast, part-time employees will work fewer hours per week. Part-time jobs will offer similar entitlements (most do not offer benefits) on a pro-rated schedule.